Shared with permission (and a lump in my throat)….
"Thank you for this great book. My husband and son made it their own. It was my son's FAVORITE book borrowed from the library this summer. And now it is his favorite Daddy Video while daddy is out protecting us from bad guys. My husband is on a submarine so there are no calls just the occasional emails. He recorded this before he left. And I wanted to share with you how much joy your book has brought to my family. And how it has helped a little boy remember his daddy loves him. I will be getting your other Robot book definitely for the holidays!  Love, The Bealls"

Book Fairs!

This kid loved School Book Fairs, so I'm thrilled to know that Robot and Robot are making the rounds. Above, at Monroe Elementary, Monroe, OH. And below, at University Liggett School in Grosse Pointe Woods, Michigan!
Library Lovin' in Raleigh, NC
Aww, especially lovin' the Raleigh library who hosted my husband and kiddos to storytime every single Saturday for years. (Thank you, Kent!) It was a treat to meet Kate and the Librarians of the Wake County Library's Cameron Village branch, and to hear that copies of Robot Zombie Frankenstein were checked out. "'Tis the season!"
one LOUD five days!
We had so much fun reading and talking and drawing and skyping, we celebrated WORLD READ ALOUD DAY all school week! Above, students of Mundelein School District 75 show their Robot Zombie Frankenstein Artist selves. Thank you, Teachers and Students for one FUN, LOUD week!
What a treat!
No tricks, just treats! Thank you, Leslie Hawkins and Asheville, NC's Spellbound Children's Bookshop, for inviting me for Halloween storytime.
Jax Beach kindergarteners! Thank you for sharing, San Pablo Creek Librarians and Jax Beach teacher, Miss Chimmichai.
As seen in the wild…
Or rather, at the very civilized Williamsburg Regional Library's recommended check-out table, where the storytime theme was all about shapes. Thank you, friend Katy, for sharing!
A BIG thanks!

A huge grin and enormous gratitude to Mrs. Shepard and the Kindergarten and First Grade students of Lambert-Lavoie Elementary in Chicopee, Massachusetts. Your signed, handmade, 3-feet-tall note is tremendous!
Thank YOU, Connor…

 …for the best note an author might read.
This is why I make picture books.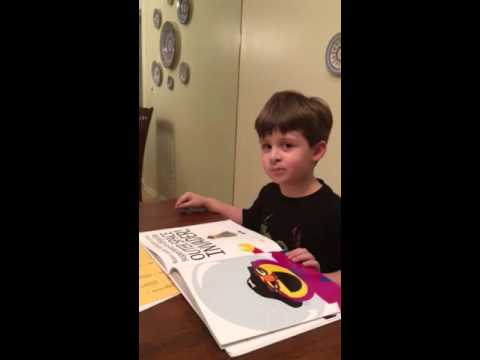 11/4:  This five-year-old is just learning to read, so when his mom saw him reading on his own, she grabbed her phone. And when I saw why, I kind of melted. Words + Art = Reading = Magic.
10/30:  Look what these kindergarteners in Ohio created, inspired by the robots! Thanks so much for sharing, Paintbrush Rocket. I love that your students "LOVED" the book, and found it "VERY silly and perfect motivation!"
9/30: Thanks so much for the kind words, Jasmine Marshall and Rona Brinlee. Peek: "Rona Brinlee, a former contributor to NPR's Independent Bookseller's Recommendations and The BookMark's owner, says, "These books contain universal themes … that kids always love! They stand on their own because they're so timeless. They've got all the makings of a classic."
Dear Students…
9/13: Thank you, Mark Mitchell and your students at How To Be a Children's Book Illustrator. It was an honor and a treat to have been your guest instructor. Let me know when you get that deal!

Back to the drawing board. And the keyboard. And the drawing board. And….

9/1: Ahh, the writing/drawing/rewriting/revising life.

6/22: Librarians are superheroes in disguise. Thank you, Laura, Department Head of the Children's Library at Copley Square, for sharing Robot and Robot with your readers. U R A-1 in my book(s)!

4/11: Want to play with other people's words? Then join me in a cento or two! (Books are so much fun!)

1/25: Thank you, Nerdy Book Club, for inviting me to play. Won't you please join us?

12/15:  Thank you, First Coast magazine, for including me among noted Florida area authors Steve Berry, Charles Martin, and Laura Lee Smith!
12/2: Thank you, James at Magpie That, for including the bots and the birdies in your "celebration of picture books, stories, and illustration" – and for appreciating my Quark quirks.
We've got mail
10/20: What a special delivery! KLA kindergarteners of Miami, Florida, U R A-1 in my book.
Serious Fun
10/9: Read. Laugh. Burp. Laugh. Read. Laugh. Repeat. Because what else would you do on Family Literacy Night? Thank you, Chets Creek gentlemen (and dad). You're what it's all about. No kidding.
What happens in storytime…
…stays in storytime, but thanks to BookPeople, BookKids, BookRobots and YOU, we take away great fun. (Aren't we smart smartypants?) Above photo by friend and author-illustrator, Don Tate.
Kindergarten robots!
9/24: In the hallways of Gainesville's Charles W. Duval Elementary, kindergarten robots danced. And in the library, they burped with the first-graders! Bravo, Mrs. Mosby and students!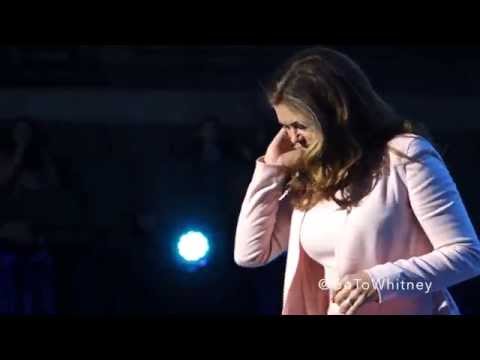 9/10: At the Miss America Preliminaries, it was Beauty and the Alphabelch. (Or rather, Alphaletter.)

5, 4, 3, 2, 1 Interview with Mr. Colby Sharp
8/28: Teacher, reading champion, and blogger extraordinaire, Mr. Colby Sharp, asks five questions, where I "have to answer one with five sentences, one with four sentences, one with three, one with two, and one with one." Thank you, Mr. Sharp!
For the loud ones.
8/25: Good job, burps. You've inspired "screaming, laughing, multiple readings on a daily basis – it NEVER gets old!" and an "art project she thought of herself." Not too bad for a body function!
No higher praise…
…than from a first-grader who had struggled with reading. Thank YOU!  (And way to go, Bots.)
Imaginations at work. Er, play.
5/30: Thank YOU, Dear First-Graders, for sharing your fears and hopes and thoughts on burps and babies and aliens and pie and princesses and monsters and even "unreal things." U R A-1.
Superheroes. In DISGUISE!
5/15: Thank you, students and teachers at the Beaches Habitat for Humanity. Honored to have been a part of your end-of-year art celebration!
It's National Poetry Month. Let's play!
4/9: I'm a guest poet today chez The Well-Versed Mom. Won't you share your own spine poems?

Sweet dreams in San Diego
3/28: Please rest assured, the bots love you, too.
A pair of smartypants!
3/26: Megappreciation to these young readers (and their smartyparents) in North Carolina.
True story:
3/6: Thanks to NY Times and Publishers Weekly best-selling author and blogger extraordinaire, Cynthia Leitich-Smith, for hosting me, me, me and a giveaway on her cynsational blog, Cynsations.
To enter to win a personalized book and a set of alphabet-and-numbers foam stickers, please go here before Sunday, 3/16.

Update, 3/26: Giveaway winner is Akiko from Texas, who claims her own little one can not only belch the alphabet, but also the National Anthem.
Why I make books.
3/3: As long as you keep reading, I'll keep drawing and writing. Thanks to all who celebrated the book's BURPday with us. You made the day a party.
SMARTYPANTS, partypants. Let's c
ount you in!
3/1: Please join us for the book's launch tomorrow, March 2nd, at 2:00 at The BookMark. We'll read, count, have treats, win prizes, and act like wild … machines. Affirmative?
To paraphrase another tin man…
2/14: We know that bots have hearts, 'cause ours are melting. Thank you, Cortez and Jonas.
2/8: Though the Aliens in competition come from a book by my beloved agent, you might know who I'd pick. Thank you, Ms. Bryce, for your second-grade outreach, including using with the Common Core in Math and Language Arts. Not to mention, this free download.
Today's favorite letters? U, P, S
2/7: Thank you, Dear Special Deliverer.
You're a smartypants, too. You must be pre-order rewarded.
1/25: Pre-order your ROBOT BURP HEAD SMARTYPANTS! through The BookMark* before February 25 and get a signed and personalized copy, a custom-made alphabet-and-robots print ready for an 8″ x 10″ frame** AND that elemental I-just-supported-an-independent-bookstore feeling. Please call 904-241-9026 or email bkmark (at) bellsouth (dot) net with the appropriate names. Affirmative, fellow pantsers?
*I'm also a bookseller here, and I believe that when we shop small, our community gains big.

**I'm told it makes a great baby gift, too, especially given to or from a big brother or sister. But you're a smartypants. You already know that.
1/5/14: The pals of Indie Next Pick and Buckeye Children's Book Award Nominee, ROBOT ZOMBIE FRANKENSTEIN!, return February 25th with a new game. Burp to ten? Easy! Burp by tens while blindfolded, juggling and skateboarding? Simple! Now, add the alphabet? REBOOT!
 …a book can be…

12/27: Over at Mr. Schu's this weekend, we're talking books, reading, school libraries and more. (Plus, he'll give away a copy of ROBOT BURP HEAD SMARTYPANTS! when it pubs.) Join us?
12/27:  Children's, Tween and Teen Librarian, GreenBeanTeenQueen, finds that, "Robots have always been a popular topic in children's literature, but it seems like the last two years, robots have taken over picture books! I first noticed it with one of my favorite books of 2012, ROBOT ZOMBIE FRANKENSTEIN!"

Dear GreenBeanTeenQueen, we're happy to hear you say, "This is a trend I can fully get behind!"
It takes a village…
12/5: …to make a book, and I'm ever so grateful for mine. With two of the villagers of Candlewick, editor Mary Lee and production guru, Gregg.
PiBoIdMo's over. Let's get started.
12/1: Congratulations! We did it! Thanks again to blogger/author Tara Lazar for creating Picture Book Idea Month, the younger sibling of NaNoWriMo, and for asking me to be a part. Ready? Let's go!
No, YOU inspire me.
11/23: Students and teachers at The Childhood League Center of Columbus, Ohio, were inspired to create art (and one GIANT robot) after reading ROBOT ZOMBIE FRANKENSTEIN!. But oh, you CLC-ers. You're the real deal.
Robot Zombie FrankenArt!
9/10: "I love an easy craft project that my boys of varied ages can all do together. They had a terrific time with this one!"  says blogger Heidi of Read 'Em And Leap. I had a terrific time, too, just looking at their terrific creations!
Oops! Pardon me!
8/3: Excited to share a sneak peek at more robot silliness: ROBOT BURP HEAD SMARTYPANTS!, coming from Candlewick Press in February, 2014.
Not bots-related
7/25: Last weekend, the University of Iowa Children's Hospital read Jack's book to 224 attendees at their Service of Remembrance. Each family took home a copy. Thank you, Sheila, Jess, and Jack, for honoring Libby and her memory.
Bots and bots and bots and… 
6/15: Aren't these robots beautiful? Thank you, artists and librarians of Massachusetts' Worcester Public Library. We're happy to have played a part in your Robot Fun Day.
Matthew believes in picture books.
Do you believe in picture books, too? Would you like to tell the world why? To share your own video with Candlewick Press, click here for more info.
Cheery pie!
6/5: Thank you, First-Graders of Mayport Elementary in Atlantic Beach, Florida! Did you know I was born in Mayport? My dad was at the Naval Station there!
A celebration of imagination!
At May's Pajamarama, the kids at the Huntley, IL Area Public Library learned all about shapes. After they read ROBOT ZOMBIE FRANKENSTEIN!, they created their own robots. Applause applause!
Super Summer Robot Reading
Literacy Launchpad starts the season with fun!
"…and we played for hours."
HAPPY BIRTHDAY! and THANK YOU! to this young reader from Brooklyn, NY, who chose to celebrate by sharing Robot and Robot with her kindergarten class.
"Love that kid! Love this book!"
Those words are from this super fun post on Literacy Launchpad, but I love that kid, too. His face! His artwork!
He likes them! He really likes them!
The fabulous Henry Cole meets Robot and Robot.
"Looking for the perfect present for that special 4 or 5 year old in your life? Well here it is. Because NOTHING SAYS LOVE LIKE ZOMBIES."  (Thank you, Melissa. We HEART you, too!)
Want to see some super cool robots?
Then look behind this super cool student!

(Jax Beach Elementary, thank YOU for a super SUPER cool visit!)
…he creates fun. Like Robot Zombie Santa Claus! (Wonder if he has eight tiny robot zombie reindeer?) Thanks, Erik. We give you FIVE OUT OF FIVE BOOKWORMS, too!
Magical spaces

For the Love of Bookshops is a blog "about books and the magical spaces they occupy." Which, in this instance, includes a box full of books.
Elves, reindeer, robots, zombies….
I'm geeking out: So honored to be included in Wired.com's GeekMom Gift Guide. Fun stuff!
Sarah speaks

.
Thank you, Sarah, for saying ROBOT ZOMBIE FRANKENSTEIN! is one of your "favorite picture books of all time."
Inspired!
Recently, the Harn Museum of Art at the University of Florida, Gainesville, hosted a children's book event called WRITTEN INSPIRATION. I don't know about the other kids, but impromptu performances by Betty and her friend as Robot and Robot left this one inspired.
Tricksters treat
Last Saturday's Halloween parade at the Beaches Town Center brought a couple of trickster-ers into The BookMark. They wore disguises, but we knew their true identities: young Robot and Robot! With pie! And fork!

Thank you, Donavon and Ingrid (and parents), for the sweetest treat. We gave you candy, but you took my heart.
Artists at play
Today's Mama suggests Halloween might be the perfect time for an art project. Affirmative! Thanks, Cole and Mollie, for making robots with feeling.
Please head over to the blog of children's author Tara Lazar, read my mumblings, enter for a giveaway to be awarded September 26, and see if you can relate. Meanwhile, I'll look for the camera Jerry Scott and Jim Borgman have hidden in my house.
How to build a robot in Quark
Mark Mitchell's blog, How To Be A Children's Book Illustrator, gets to the nuts and bolts of it. See how easy it is? Now … how to thank you, Mark? Update: Even more! (Consider yourself warned.)
Mmm…Giveaway!
Want to win a signed book, plus a kid-sized chef's hat and apron? Head over to Jama's Alphabet Soup, and we'll feast! *Update, September 5: Winner is Adrienne! Thank you, Jama, Adrienne, and everyone who played with us!
What are your favorite picture books?
Tell us at the Nerdy Book Club and you'll be entered to win a copy of your new favorite! *Update, August 6: Winner is Patrick from Minnesota. Thanks for sharing your nerdiness, Patrick!
Mmm…pie. And pie-ish treats.
It was a sweet visit to Austin and BookPeople. For storytime, we had…

…sugar cookies that looked like cherry pies from Quack's, and…

…robot parts that tasted like orange shortbread from dear friend, Sharon Crawford.
Later, former neighbors shared a pie.
Robot Zombie Frankenstein Launch Party!
Mega appreciation to those who celebrated with us on April 29th at The BookMark in Neptune Beach, Florida. Pie and pie-ish treats for all robot buddies!
Surprise guests: my parents, who drove three and a half hours, stayed half an hour, drove back. Gotta love those crazy kids.