Robot Burp Head Smartypants!
It's one LOUD read-aloud when the mechanical friends of Robot Zombie Frankenstein!  return with a new game. Burp to ten? Easy! Burp by tens while blindfolded, juggling, and skateboarding? Simple! Now, add the alphabet? Reboot! (Candlewick Press)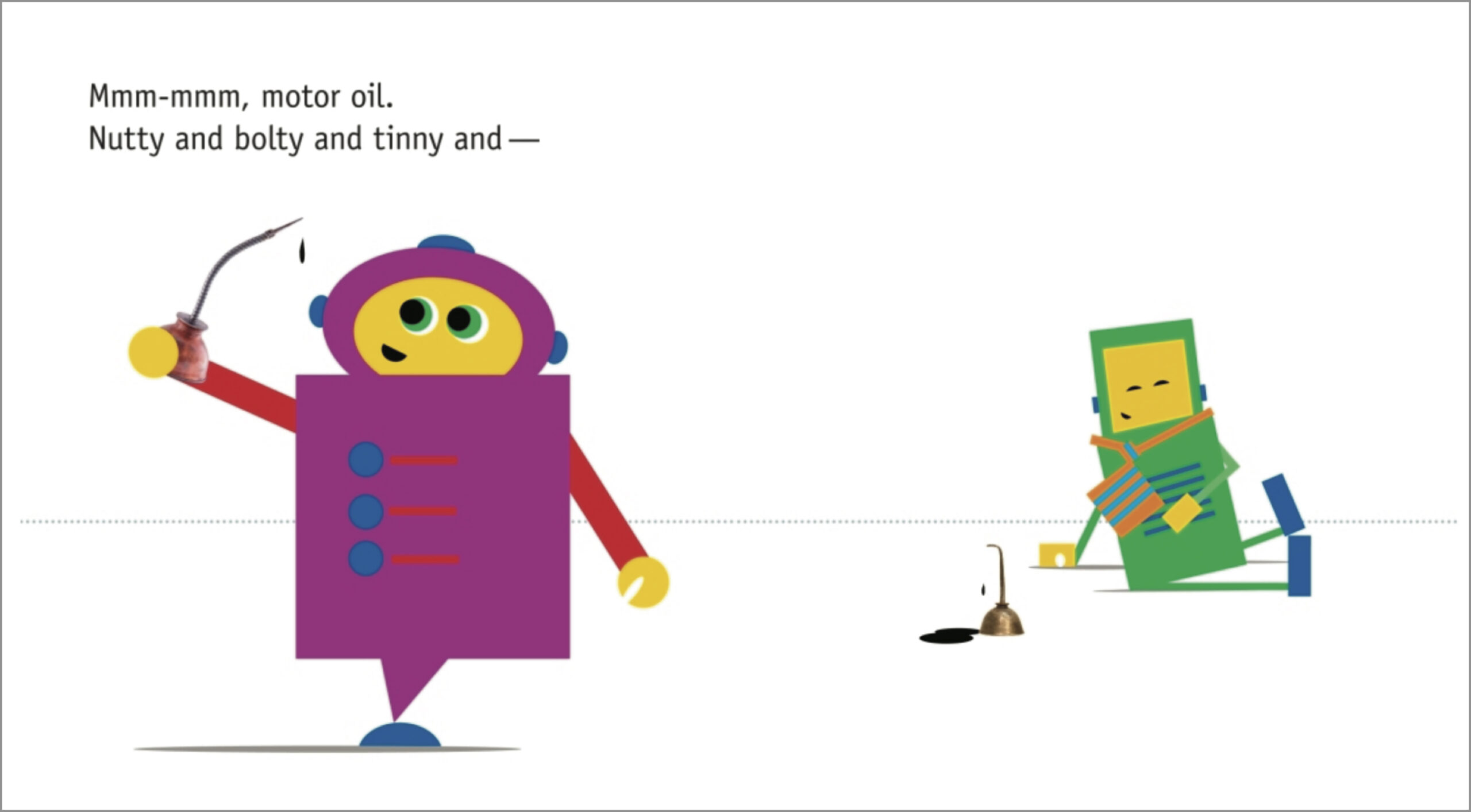 Reproduced by permission of the publisher, Candlewick Press, Somerville, MA.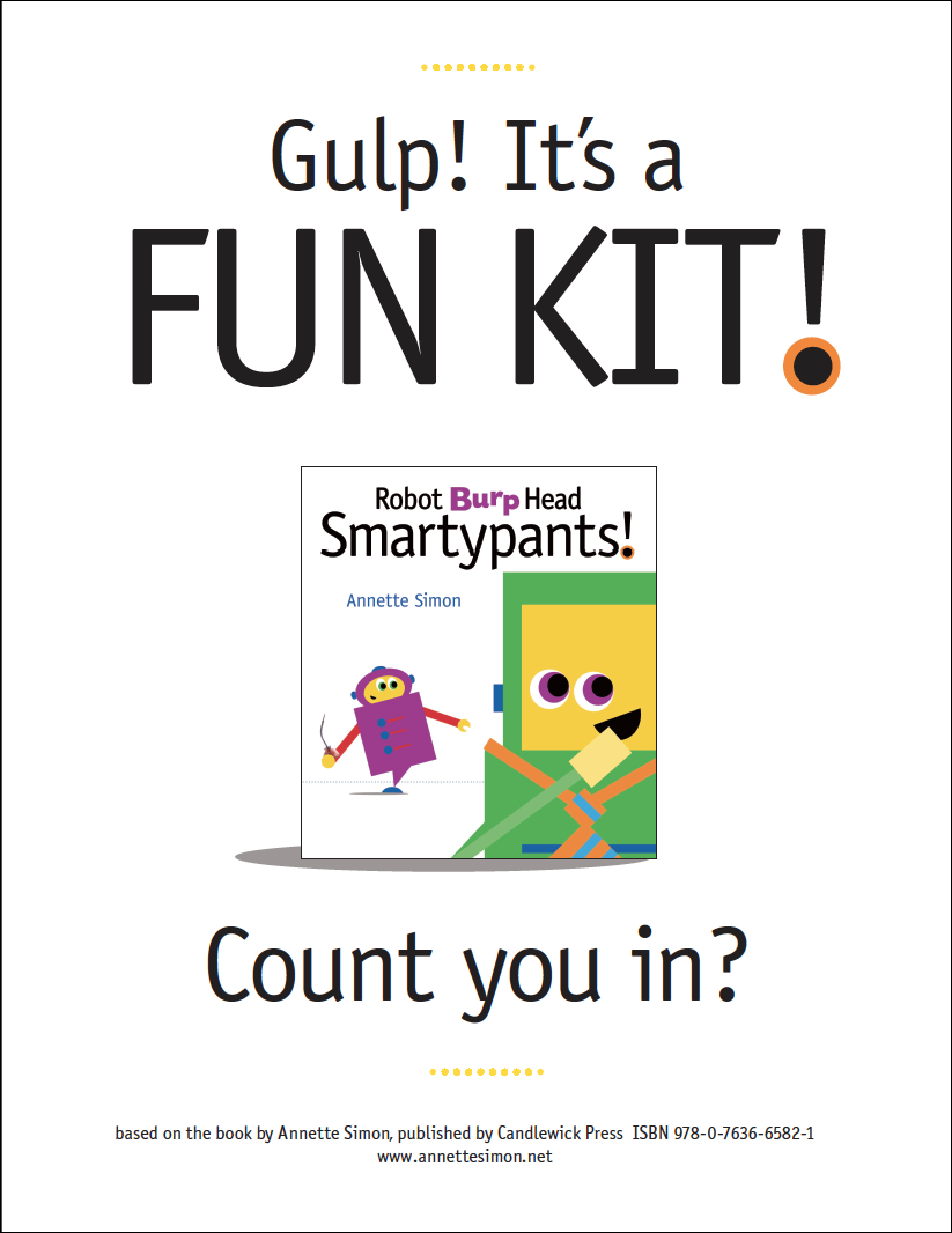 Are your wheels turning? Help Robot and Robot learn their letters, crack a few codes, and fill in the missing data. Count you in?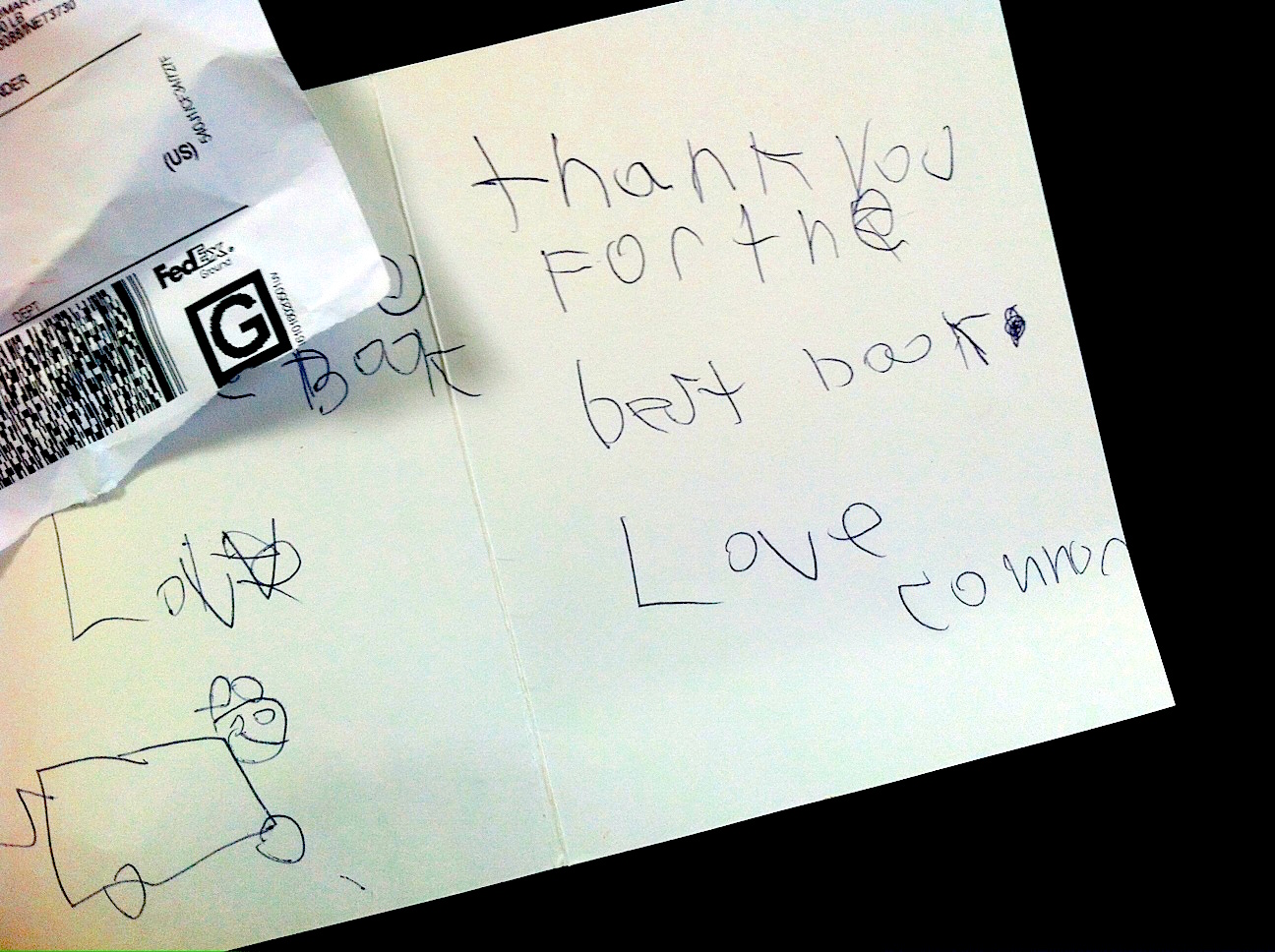 Words so kind they make a robot blush.
"Can you burp a bedtime story? In the ultimate test of kid-book approval, Robot Burp Head Smartypants! has been headlining our nightly book reading list for several weeks now."
–– GeekMom 
"It's an educational story featuring lessons in everything from the alphabet to counting by 10s, cleverly disguised as a robot burping contest."
–– Jasmine Marshall, The Florida Times-Union
"Simon's storytelling and artwork continue to be an unlikely (and effective) combination of pared-down restraint and hyperbolic spontaneity, and of course it's hard to go wrong with the subject of bodily emissions." 
––Publishers Weekly 
"[An] effervescent return. Complementing an opening spread filled with numerals from 1 to 10 and then by 10s to 100, an equally colorful set of the 26 letters in the "REAL alphabelch" closes this minimalist crowd pleaser."
–– Kirkus Reviews 
"The artwork is compelling and distinctive."
–– School Library Journal 
"The hilarity of the most basic of bodily functions, presented with comical illustrations which rely on a brilliant fusion of bright colors and basic geometric shapes, make this book an entertaining must-read for little ones and adults alike."
–– The Crimson Review
 "Simon is a writer and artist for young readers, but more importantly, a creative teacher. Her books take the mundane learning tasks … and turn [them] into an adventure. "
–– Buzz magazine, Jacksonville, FL