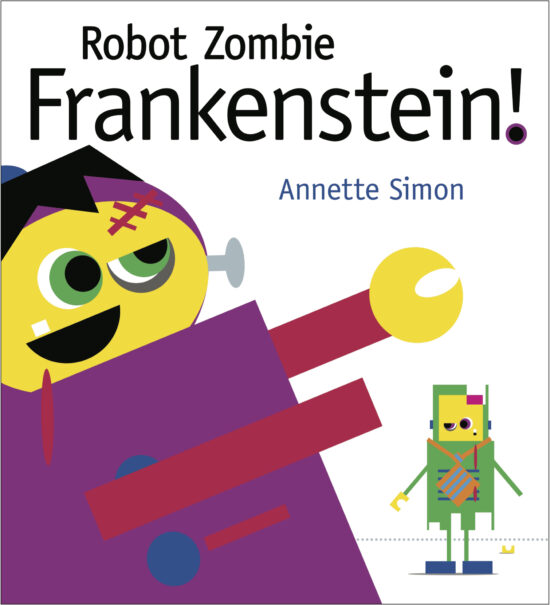 Robot Zombie Frankenstein!
Perfect for high-energy story times, it's a tale of competition, friendship, and … pie. (Candlewick Press)

–– An Indie Kids' Next pick from booksellers across the country
–– A Buckeye Children's Book Award nominee, Grades K-2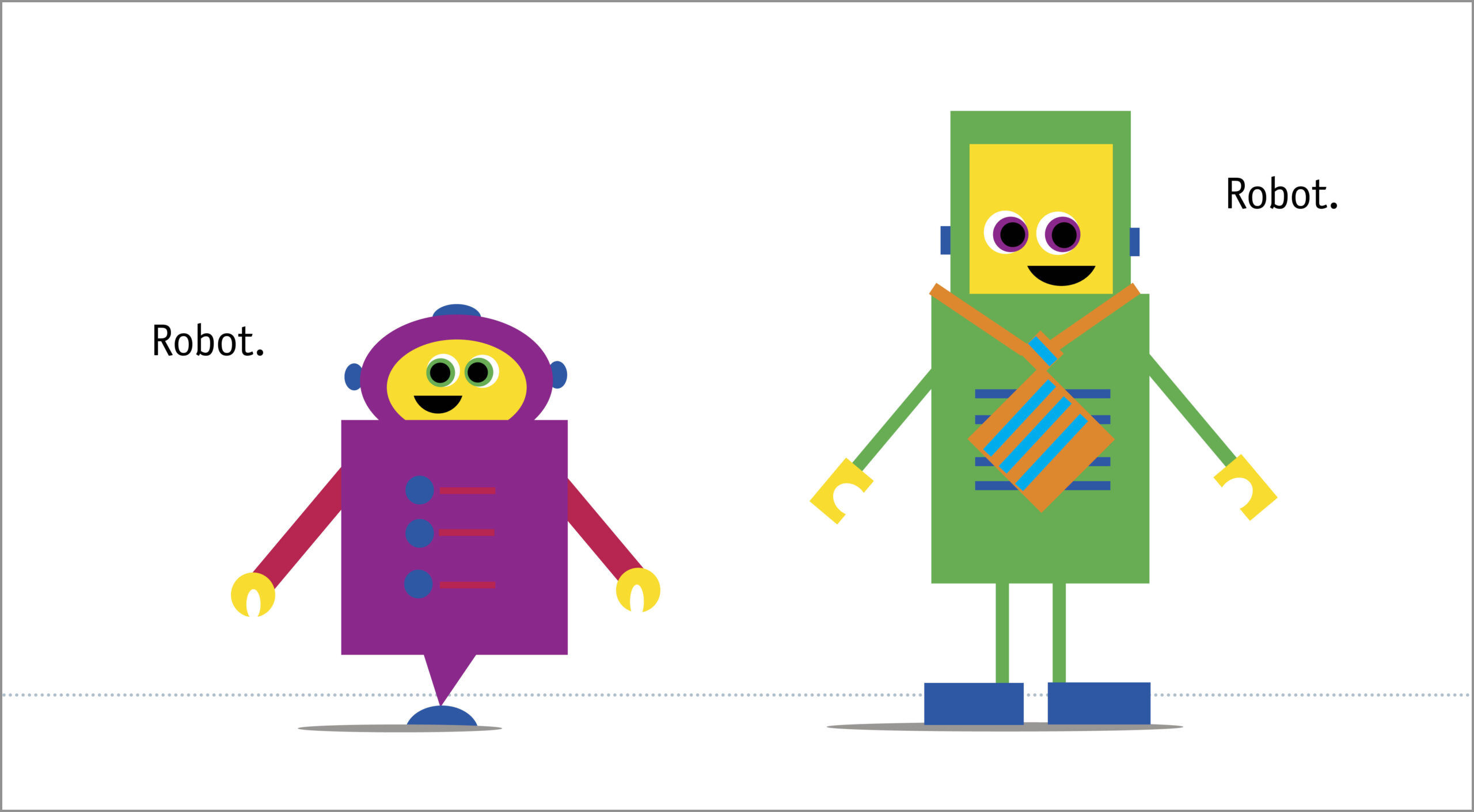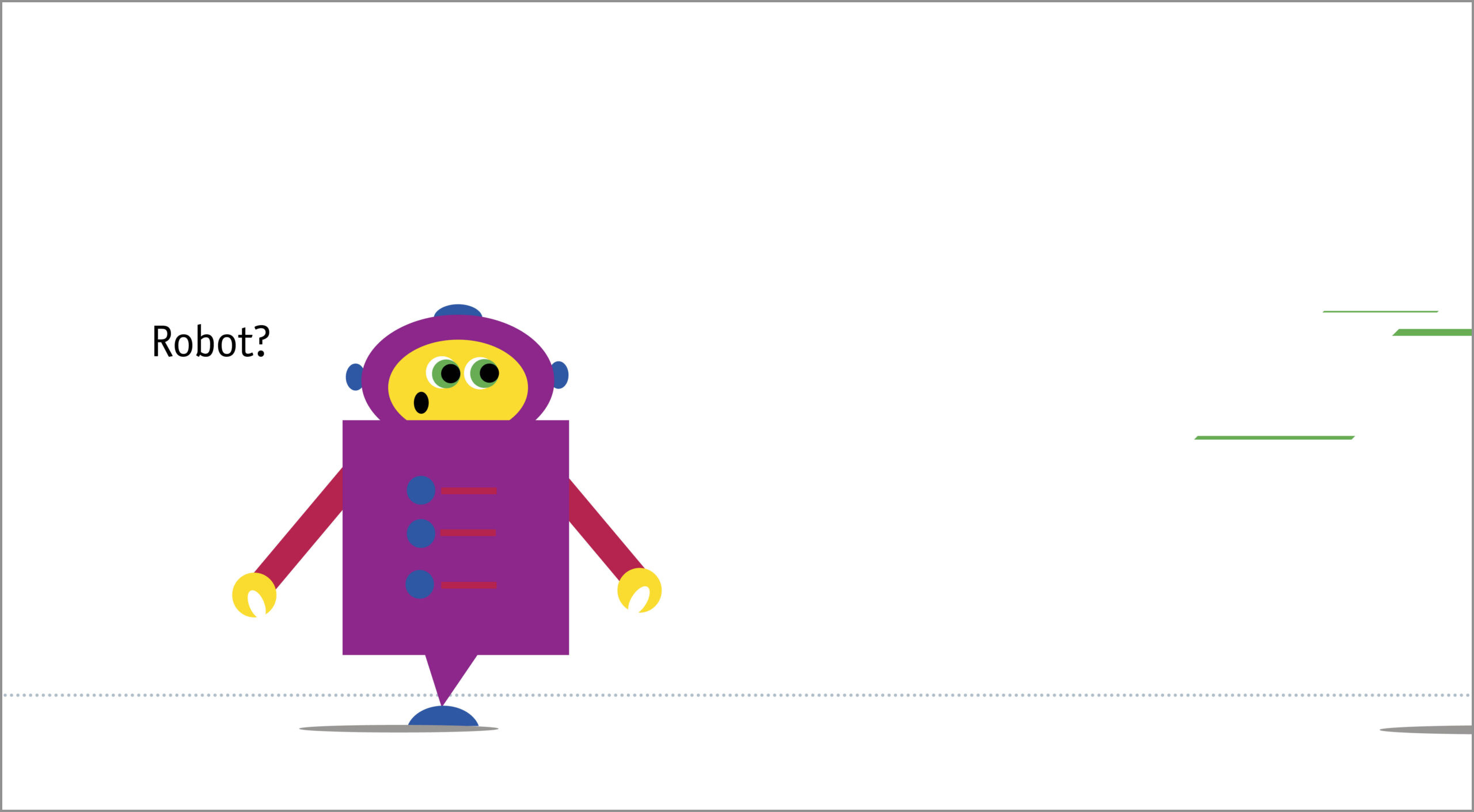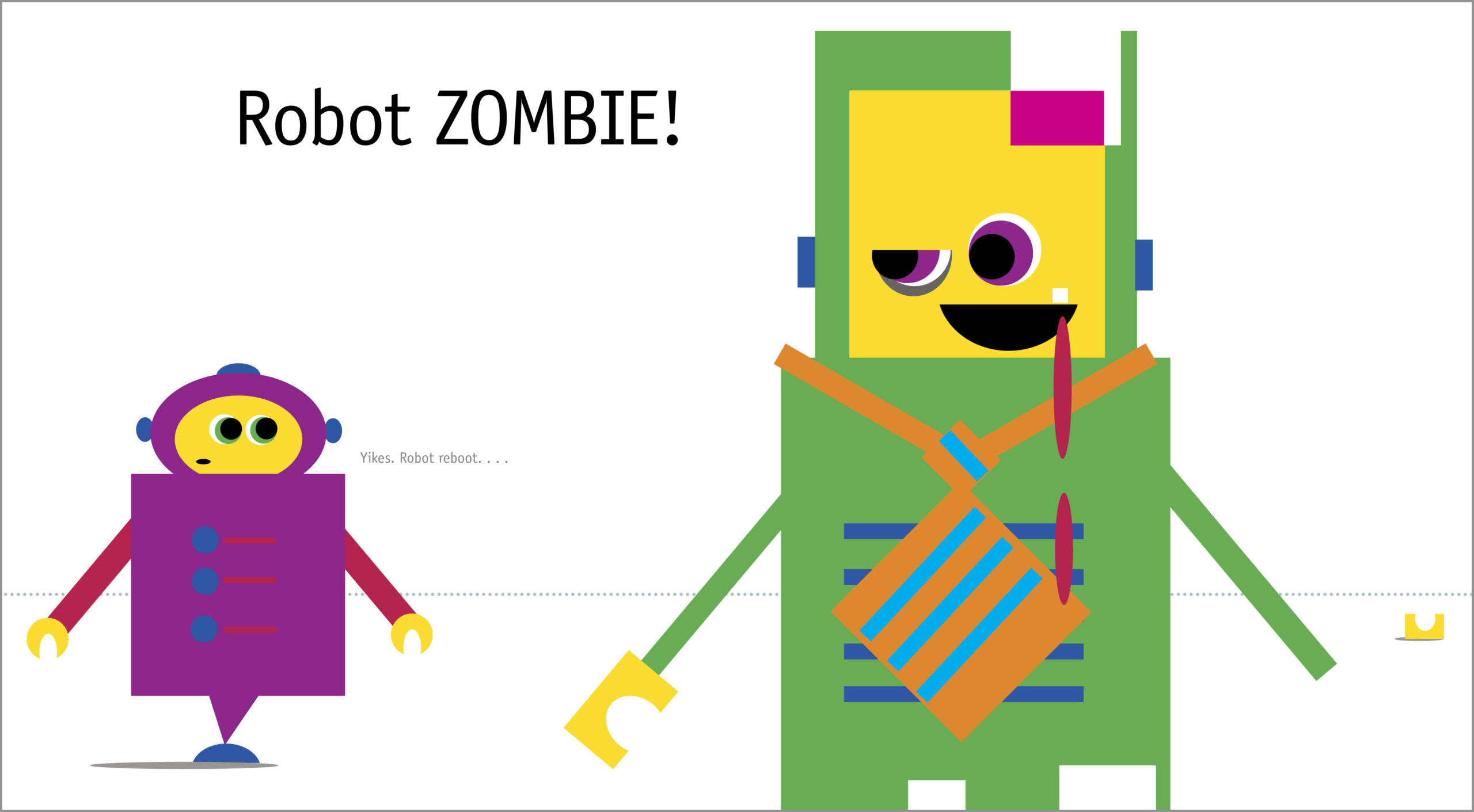 Reproduced by permission of the publisher, Candlewick Press, Somerville, MA.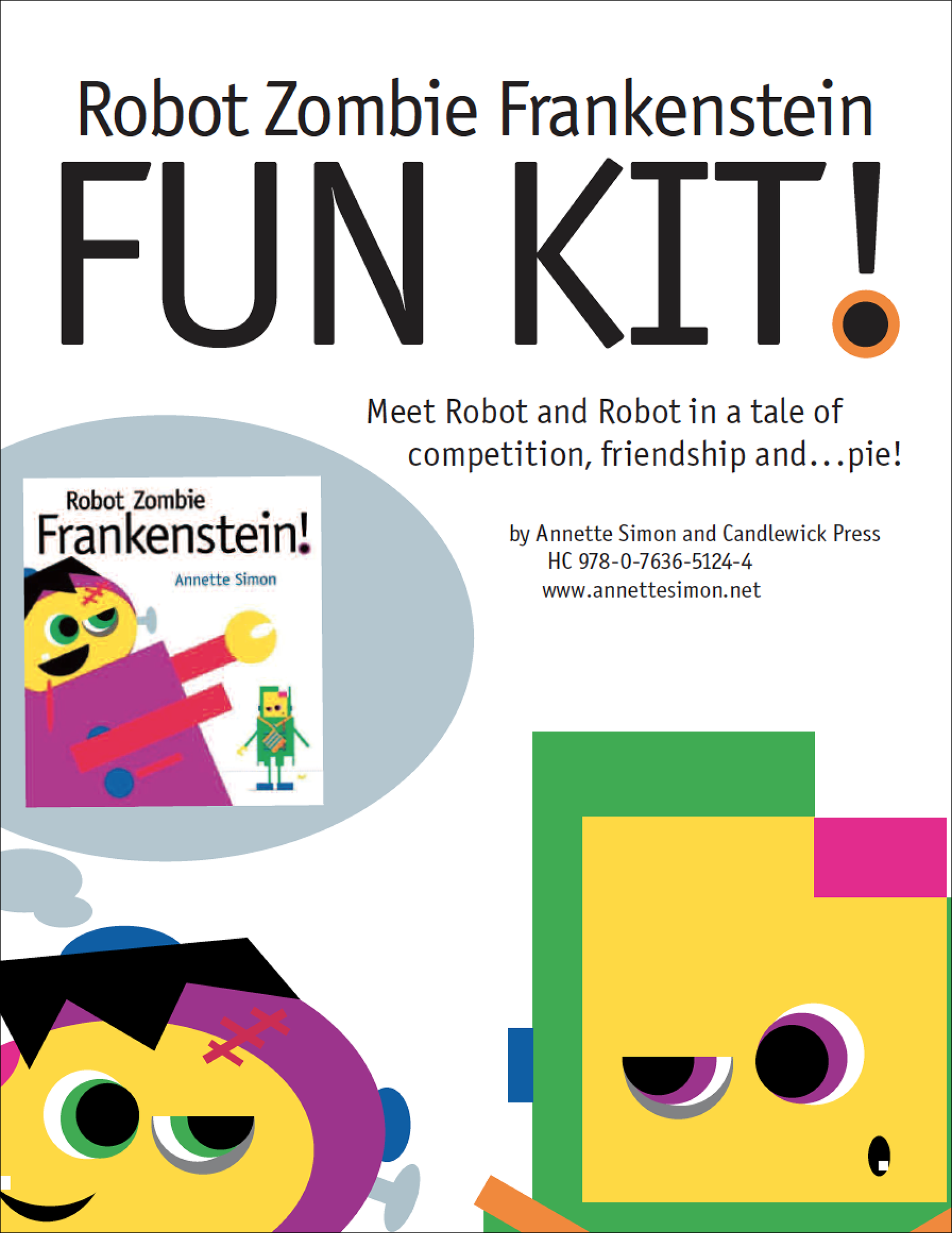 Are your gears moving? Sort parts, name shapes, unscramble databases, and help Robot and Robot find their favorite dessert. Plus, build your own bots!

 "The title most likely to reap the shout, 'read it again!' Simon crosses the outrageousness of SHARK VS TRAIN with the sly humor of Mo Willem's Pigeon series."
–– Lisa Von Drasek, Early Word Kids, The Publisher/Librarian Connection Best Books 
"You'll come for the title (I did), but stay for the charming and colorful art, which can be used to help teach shapes, and for the reminder that all things in life –– particularly friendship –– go better with pie."
–– Brandy Allport, The Florida Times-Union 
"Simon uses brightly colored shapes, substantial creativity, and a photograph of a cherry pie to construct a story of robotic one-upmanship…. The cumulative chaos of the robots' costumes stands in humorous contrast to Simon's narrative and visual discipline, as she pokes fun at the human desire to be #1."
–– Publishers Weekly
"Will provoke squeals of laughter in a large storytime but may also entice the solo reader to try out geometric art of his or her own." 
–– The Horn Book
"A highly entertaining method of introducing a concept … Great fun!"
–– School Library Journal
"Reminiscent of Lois Ehlert and Eric Carle … will engage young readers."
–– Dr. Teri Lesesne, educational trailblazer and literacy advocate
"In an era in which electronics are always one-upping one another in the global market, it's nice to see a picture-book equivalent that ends with the consumption of delicious desserts. Apple and PC, take note."
–– Kirkus Reviews
"The geometric nature of the illustrative components make this a possibly useful companion to a math or art lesson. Kids will respond to the robots, zombies, etc., to the "Oh yeah? Top this!" tone, and to the inviting possibility of designing their own robot illustrations using geometric shapes."
–– Bulletin of the Center for Children's Books
"The illustrations consist of simple shapes. The story is incredibly simple. But every word and shape count."
–– The Ponte Vedra Recorder
"One of the coolest inside front and back covers that I have ever seen. … And the story was as good as the inside covers."
–– Colby Sharp, SharpRead
"Colorful and hilarious, perfect for story time. I read it to two kindergarten classes. Did they love it? AFFIRMATIVE!"
–– Mr. Schu, Watch. Connect. Read.
"The entire book is a conversation between the robots, which means it can be a lot of fun for you and your pre-schooler (or two of your kids) to each be a robot and take turns reading lines. Because each robot's line is additive and based on his costume change, after just a few reads, even a younger child who can't read the words can look at the pictures and participate."
––GeekDad
"Colorful, straightforward illustrations add to the fun."
–– Scholastic Parent & Child
"I was really reminded of Elephant and Piggie books by Mo Willems … how the characters play off of each other and how so much is left for the readers to infer."
–– Jen Vincent, Teach Mentor Texts
"This is perfection! The great illustrations, fun details, and general wackiness allow for exploration and discussion."
–– Inkling Reviews
 "A celebration of imagination."
–– CrackingTheCover.com 
"THOSE ENDPAPERS…."
–– Carter Higgins, Design of the Picture Book
"Above all else, Robot Zombie Frankenstein! is fun. Fun to read out loud, fun to look at and especially fun to see the reactions on listeners' faces as you read. The plot escalates to a fever pitch of competitive frenzy and suspense that kids love in a picture book –– think any/all of Mo Willems' Elephant and Piggie Books."
––Books4YourKids.com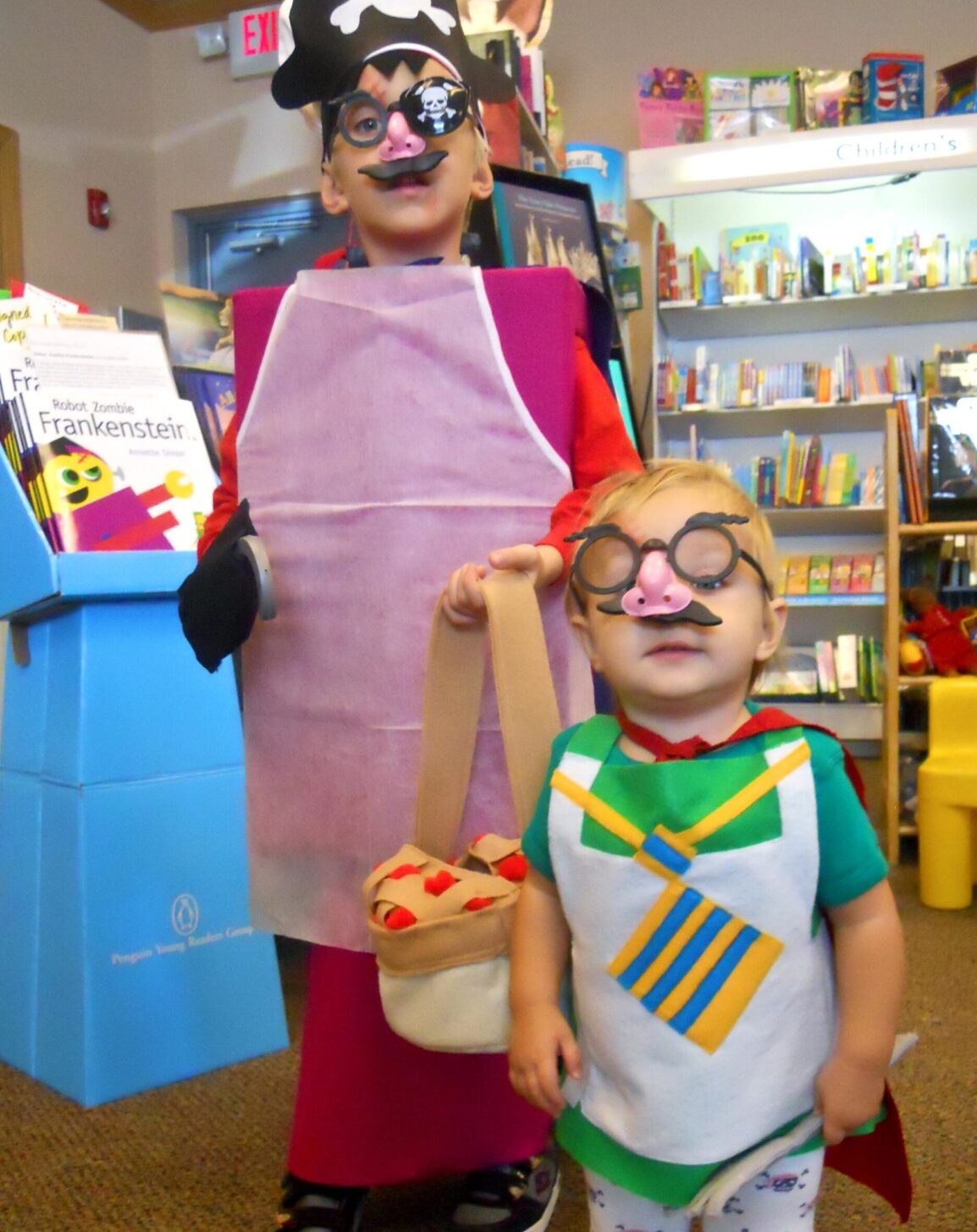 Sweeter than candy: Tricksters treat!
Dancing with The Big Red Dog!